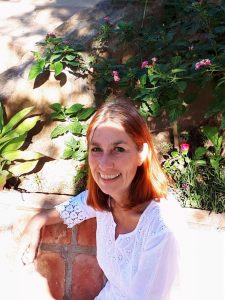 Uta Wittig – Initiator, visionary, director of the project
b 1955, 3 children
Waldorf teacher, graduate social pedagogue, media and expression therapy with Paolo Knill (Lesley College), respiratory therapy, Thai Chi training at Chia Fu Feng, various healer training and psychotherapeutic training (SAEPT) with Dr. Samuel Widmer in Switzerland. Additional training in trauma work and Dragon Dreaming (Train the Trainer) at John Croft, as well as the WIR process, a community-building work by Scott Peck.
"I am currently working as a holistically integrative line manager, giving seminars in holistic shamanism, energy and healing work (since 1992), offering meditation training – and silence – retreats and performing the Q'eros' Munay Ki initiations for interested people. I am the initiator and director of quantum synthesis training and earthmover cycle.
Spiritual journeys to different places of power within Europe and South America (Peru and Bolivia) make me happy and inspire my spirit. But the most important project at the moment is Terra Universalis' own vision to bring an ecological village to the earth with a new mind, and so I work with other creative co-creators in their creation in Samaipata / Bolivia.
In summary, I see myself above all as a consciousness researcher and pioneer of the new era."
More information at: www.stille-retreats.de
---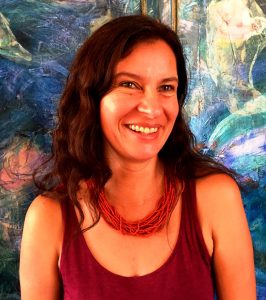 Alexandra Stahl and Alex Fernandez
Alexendra Stahl has been living with her family in Samaipata for 12 years.
Yvy Casa Hotel, is a joint project where mainly groups with spiritual orientation find accommodation. Alexandra, with her husband Alex Fernandez, creates and builds eco-friendly buildings all over Bolivia. We are here in Yvy Casa Hotel and look forward to meeting you.
---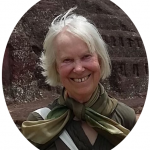 Margot Franken – Project leader and 30 years living in Bolivia
Limnologist, ecologist, scientist and lecturer at the Institute of Ecology of the State University of la Paz during about 25 years, Trained construction biologist. Owner of about 1 hectare of land with organic farming and animals. Active in the ecology platform and eco-cultivation committees in Achocalla Valley.
"My desire for fellowship has existed for many years, decades. My attempts in Germany and Bolivia have repeatedly failed, for a variety of reasons. But I do not want to give up. To live in community for me means first of all exchange, material and spiritual exchange. Why should I keep my goods, washing machine and books, but also my knowledge, insights, my theoretical and practical abilities only for me if they can benefit others as well? But its not only that's about that, but above all a loving togetherness, a commitment to the other, a mutual enrichment in the spiritual, growing together, common meditations and celebrations. Wealth and abundance living without great material goods, and without the usual destruction of all our livelihoods; Happiness, love and peace live with me, with others and in harmony with the nature that surrounds us, overcoming the isolation, feeling one with everything and all and the divine powers.
TERRA UNIVERSALIS is for me the expression of all this. Also because it involves passing on the underlying ideas and experiences. To overcome the isolation, to share with one another, to live love and peace, that ultimately does not only refer to the community to be founded, but to humanity. "
---
Sophie Baumann was born in 1982 in Arnstadt at the foot of the Thuringian forest. "For a life in community I am very motivated by my longing for a creative life, to be connected with all life and especially to create a free and appreciative environment for children. I am a geo-ecologist and geomancer and currently live in southern Germany with my three year old daughter, Hana. I got to know Uta and Terra Universalis' joint project a few years ago and I'm looking forward to going to Bolivia for a while and being part of it."
---
Creation and support of the website
"Of course with my mother Uta Wittig, I had long been aware of her idea of Terra Universalis. Still, it took a while for me to identify myself with anything more.
In recent years, I have been able to gain a lot of experience in different communities. I love both human life and the love of the earth and thats how I find myself in Terra Universalis. Also, I like to travel to distant lands and find the vision of a community of new consciousness in ever way important to our future on this plant.
Currently, my part at Terra Universalis is the current creation and maintenance of the website."
… and many more.
---
In cooperation with:
Yvy Casa – Hotel
Bietet Unterkünfte auch für Terra Universalis – Gäste.
Es wird von Alexandra Stahl und Alex Fernandez geleitet.
www.yvycasahotel.com
Alexandra Stahl & Alex Fernandez
Lehmhäuserbau in Bolivien, Samaipata – wunderschöne Lehmbau-Architektur
www.fengshuiconalexandrastahl.blogspot.de (Spanish)
Casa des Los Ningunos 
Gemeinschaftsprojekt in Bolivien, La Paz
www.lacasadelosningunos.org
Transition Town Samaipata
Transition Town-Initiative in Samaipata, Bolivien